WHAT NEXT? Now that Rhule is gone, what can Carolina Panthers do to improve sagging fortunes?
By Richard Walker
Did the Carolina Panthers make the right move in firing Matt Rhule on Monday?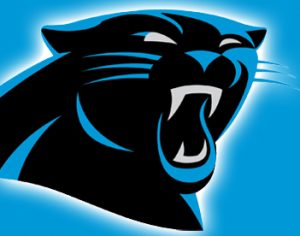 The most passionate of the team's fans – many of whom stayed away or have sold their tickets to rival fans – would offer an empatic 'Yes!' to owner David Tepper's decision on Monday morning.
It marks the second midseason firing in franchise history – both in the last four seasons with Tepper as owner.
Hiring a Charlotte native (Steve Wilks) as the interim coach will rightly create some local buzz but it also seems a repeat of the previous interim hire (Cramerton's Perry Fewell) when Tepper fired Ron Rivera late in the 2019 season.
The reality of Tepper's decision about Rhule probably hit the owner like a ton of bricks on Sunday when red-clad 49ers' fans filled Charlotte's Bank of America Stadium. They were so vocal – and a sea of red was visible behind the San Francisco bench – that 49ers' coach Kyle Shanahan said it was "cool" to hear fans call out his team's players by their names during Sunday's 37-15 blowout San Francisco victory.
The Panthers' fans that did show were ready to voice their disapproval of the home team as they booed loudly whenever quarterback Baker Mayfield misfired on a pass or Rhule chose to punt or kick field goals on fourth-down plays.
Perhaps the fact that Carolina's only fans in attendance appeared unhappy played a role in Tepper's decision.
Whatever it was, Tepper needs to hire his next coach with the idea that whomever that is will develop a quarterback.
After all, the Panthers have been blessed to have longtime starting quarterbacks Kerry Collins (43 starts in 4 seasons), Steve Beuerlein (51 starts in 5 seasons), Jake Delhomme (98 starts in 7 seasons) and Cam Newton (136 starts in 10 seasons) in their history.
To put some perspective on the situation, think of this way: If you didn't know who the coach or coaches were and been told the Carolina Panthers used five starting quarterbacks in the last three seasons – and none for more than 10 straight games – what chances would you give the team to be successful?
And with Rhule's firing, the story that an ankle injury suffered in yesterday's loss will knock Mayfield out of action for "a few weeks" means the team will start a new quarterback in Sunday's game at the defending Super Bowl champion Los Angeles Rams.
Rhule's tenure was filled with change at the position, some created by injuries and some created about personnel decisions.
Teddy Bridgewater started the first 10 games and last five games of 2020 with Sunday's likely starter P.J. Walker getting the other start in a 5-11 season.
In 2021, Sam Darnold started the first nine games and the last two games with Walker and the re-signed Newton getting the six starts in between of a 5-11 season.
This season, Mayfield has started all five games of the 1-4 start.
In the current NFL, you simply cannot have such instability.
In fact, eight times in the team's previous 27 seasons, the same quarterback started every game the whole season.
That includes NFC South championship seasons of 2008 (Delhomme), 2013 and 2015 (Newton) and the last playoff season of 2017 (Newton).
And in the two Super Bowl seasons, Delhomme came off the bench in the 2003 season opener and would start every game the rest of the 2003 season and Newton was MVP of the 2015 season.
Can Tepper and general manager Scott Fitterer and whomever the head coach will be moving forward find such consistency?
It's proven hard.
And given the current state of the team, it's probably more likely Tepper pushes Fitterer to gauge the trade value of talented players like running back Christian McCaffrey, wide receiver D.J. Moore, defensive end Brian Burns and defensive back Jeremy Chinn among others at some point in the coming weeks.
It's because a 1-4 start with four of those five games at home makes it unlikely the team could feel confident it's about to make run at the postseason – and more likely a complete rebuilding project will be the task.