Tuesday's roundup: Shelby extends streak in opener, G-W bounces back at home, more prep basketball and prep volleyball playoff projections
By Richard Walker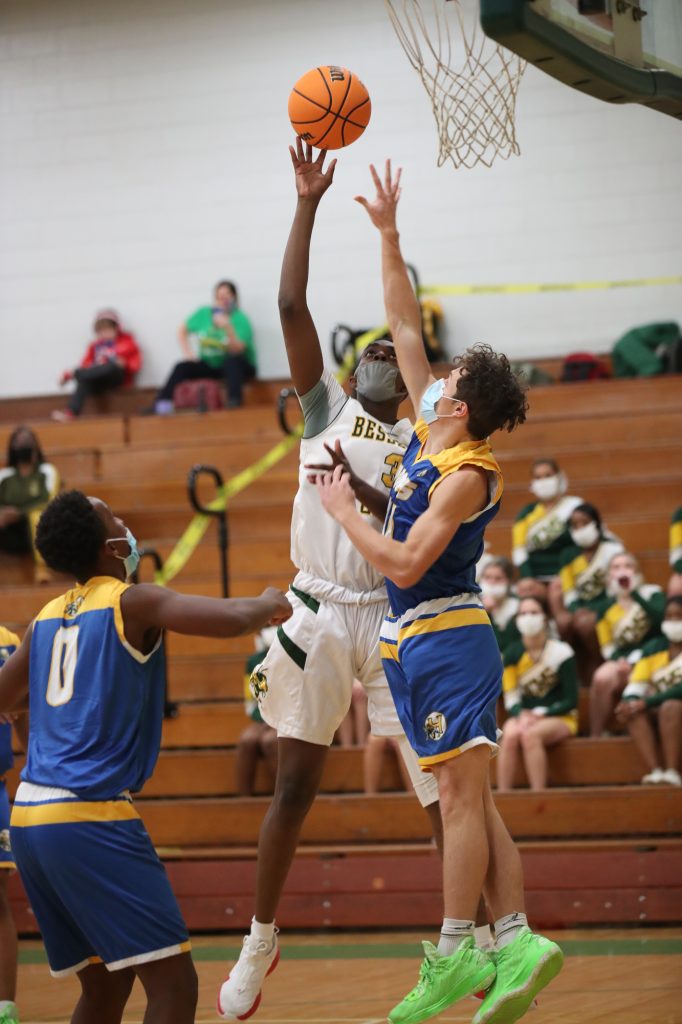 Defending state champion Shelby opened its 2021 high school basketball season with a 68-57 win at Southwestern 2A Conference rival East Gaston to extend its winning streak to 17 games.
Shelby (1-0) hosts R-S Central on Friday night in its next game.
Westminster 63, Gaston Christian 57: M.J. Collins scored 27 points for the winners and Will Kelly (15 points, 5 assists, 6 rebounds) led the Eagles (2-10), whose next game on Friday against Concord Academy has been postponed due to COVID-19 issues at that school. If Gaston Christian can't find a replacement game, its next game will be next Tuesday at Hickory Grove Christian.
Kings Mountain 85, Stuart Cramer 42: The Mountaineers opened their season with a Big South 3A road victory behind Isaiah Tate (31 points, 10 assists), Zeke Cannedy (21 points, 5 3-pointers), Marcus Odums, Jr. (15 points, team-leading rebounds) and Matt Toms (5 points, 8 assists, 8 rebounds). Kings Mountain visits North Gaston on Friday in its next game.
East Lincoln 53, Lake Norman Charter 51: Tyler Mizzell hit a game-winning 3-pointer at the buzzer as East Lincoln won its South Fork 2A opener against the visiting Knights. The Mustangs, who visit Lincolnton on Friday in their next game, were led by Evan Montanari (16 points), Jeremiah Jones (13 points, 7 rebounds, 4 assists, 3 steals), Drew Bean (12 points, 7 rebounds, 3 steals) and Logan Craig (7 points, 10 rebounds).
Berry Academy 57, Ashbrook 50
Cherryville 75, Chase 40
Gaston Day 61, SouthLake Christian 52
South Point 79, Burns 75
Lincolnton 58, Newton-Conover 53
Bessemer City 88, Highland Tech 65 (Monday): Randall Pettus (24 pts, 10-steals, 9-assists), Jameer Holmes (20 points, 7 rebounds), Keyshawn Adams (15 points, 9 rebounds) and Terrance Smith (11 points) led the host Yellow Jackets and Will Pattinson (32 points) and Kevin Foster (18) led Highland Tech.
High school girls basketball
Ashbrook 66, Berry Academy 32: Tremayne Booker won his Green Wave head coaching debut as Kennette Bess scored 27 points. Ashbrook hosts Forestview on Friday in its next game.
Lake Norman Charter 46, East Lincoln 39: Taliyah Thomas (20 points, 3 rebounds, 1 steal, 1 assist), Ginny Overbay (8 points, 16 rebounds, 3 steals, 2 assists) and Marlene Delgado (3 points, 5 steals, 4 assists, 2 charges taken) led East Lincoln.
Burns 52, South Point 30: Host Burns won the Southwestern 2A Conference opener behind Mya Cosby's 18 points, Robyn Whitworth's 12 and Tishiona Strong's 11. South Point was led by Asheton Queen's 13 points. Burns hosts Chase on Friday in its next game and South Point hosts East Gaston on Friday in its next game.
Shelby 57, East Gaston 26
Chase 46, Cherryville 23
North Lincoln 48, West Lincoln 45: Ashlyn White scored 17 points for the winners.
Bessemer City 35, Highland Tech 32 (Monday)
College men's basketball
Gardner-Webb 85, Campbell 70: The host Runnin' Bulldogs scored 21 of the first 28 points of the game and cruised to an afternoon Big South Conference victory.
Jacob Falko (17 points), Jamaine Mann (14), D'Maurian Wiliams (14), Jaheam Cornwell (13) and Kareem Reid (11) led a balanced offense for Gardner-Webb (3-6, 2-2), which plays again at Radford next Thursday in a 7 p.m. game that will be televised on ESPNU.
High school volleyball
Cherryville 3, Thomas Jefferson 0 (25-18, 25-23, 25-21): The visiting Ironmen (4-7, 4-6) won the Southern Piedmont 1A match behind Megan Smith (12 digs), Reese Hoyle (9 kills), Katie Eaker (6 kills) and Rileigh Kiser (21 assists, 8 digs).
Playoff projections: HighschoolOT.com projected seven local teams to make the playoffs that will be officially announced by the N.C. High School Athletic Association on Saturday.
Big South 3A Conference leader Kings Mountain (9-0 before Tuesday) and Crest (7-1) are slated to be in the 3A playoffs, South Fork 2A leader East Lincoln (9-1) and South Point (8-2) in the 2A playoffs and Southern Piedmont 1A leader Highland Tech (11-0), PAC 7 1A leader Mountain Island Charter (12-0) and Lincoln Charter (7-2) in the 1A playoffs.