Lincoln Charter remembers veteran coach and will be dedicating 2021 season to him and his son
By Richard Walker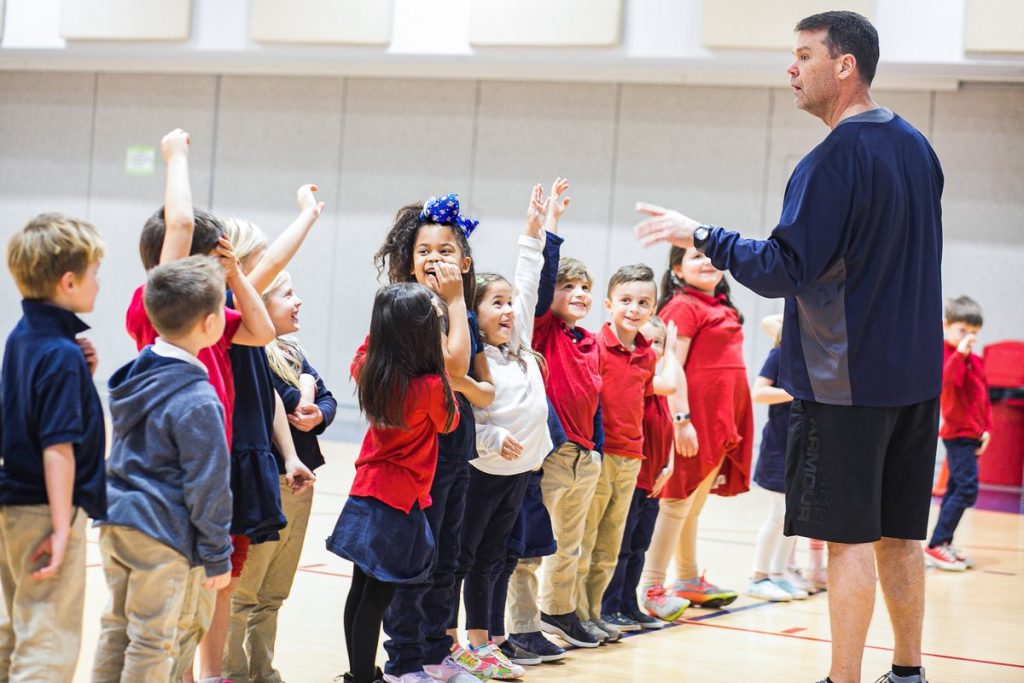 Lincoln Charter School basketball coach Brad Gabriel knows better days lay ahead.
It's just hard for Gabriel and his team to see them right now after assistant coach and teacher Jamie Seitz died from COVID-19.
"I told the kids last night at practice that I'm sure I'm going to make mistakes because I don't know how to deal with this," Gabriel said one day after he was a featured speaker at the school's "Share the Light" memorial service for Jamie Seitz at the school on Wednesday evening. "I mean, I'm sure there's going to be times where I'm going to want to stop practice and walk away and give myself time to think. I'm sure the kids will feel the same way."
Jamie Seitz died of COVID-19 complications on Sunday.
Jamie Seitz, a Western New York native, leaves behind his wife of 19 years Liz and two children, 17-year-old son Carter and 13-year-old daughter Peyton.
Jamie Seitz first came to LCS in 2009 and has coached middle school volleyball, boys basketball and golf at the school in the years since.
In 2017, he was an assistant coach for the boys basketball team that won Lincoln County's first-ever boys basketball high school state title and later that spring he was head coach of the Eagles' first golf state championship team in school history.
"He used to joke with me all the time that he was the only coach with two rings," Gabriel said of Jamie Seitz. "He was right. And he played a significant role in both of those championships."
Gabriel first met Jamie Seitz soon after becoming Eagles boys basketball coach in 2012.
Gabriel was replacing Jamie Seitz but after a couple of years, Gabriel said "I asked him back to help because he was such a big part of the program."
In the years since, Gabriel said his relationship with the man he replaced grew and grew.
"He was a key part of everything we did," Gabriel said of Jamie Seitz. "There's no doubt about it."
With Jamie Seitz's son Carter expected to play a key role for a team this season that has state title aspirations, he had been involved with coaching LCS summer and fall league games.
Around Thanksgiving, Jamie Seitz began feeling ill and was later diagnosed with COVID-19.
"When he got sick, he didn't think anything was going to happen just like all of us," Gabriel said. "It just continued to get worse."
Gabriel stayed in contact with Jamie Seitz through phone calls and texts over the next few weeks, even after Jamie Seitz was hospitalized.
"He sent me a picture (from the hospital) of him shooting baskets" with a nerf hoop, Gabriel said. "It got serious that Friday night of Christmas. They put him on a ventilator and then on Sunday came the devastating news.
"It's left us all trying to understand why. Why him? As a community, you just don't think it's going to happen to you. So we're kind of sitting here scratching our heads wondering what just happened."
Jamie Seitz's impact will carry on with the program, which starts its 2021 season on Wednesday.
"Our whole team had been in quarantine until Monday (Dec. 28) so we hadn't restarted practice until then," Gabriel said. "His connection to the program is everywhere,.
"Our guys are resilient. And they've dedicated the season to coach Seitz and (his son) Carter (Seitz)."