Former Crest standout Jonathan Bullard adding to area's pro football legacy
By Richard Walker
When former Crest High standout Jonathan Bullard made one tackle in the Seattle Seahawks' 27-26 home win over the Minnesota Vikings last Sunday, he was just adding to a long professional football history for Cleveland, Gaston and Lincoln counties.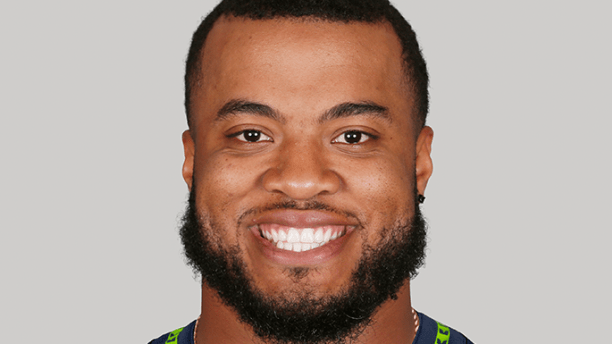 Bullard, a 2012 Crest High graduate, is the 20th local product to play in the NFL with 2015 South Point High graduate Tanner Muse poised to become the 21st when he is taken off injured reserve by the Las Vegas Raiders.
Bullard became the third NFL product from Crest when he broke in with the Chicago Bears in 2016. An All-SEC defensive lineman at Florida, Bullard was a third-round draft pick of the Bears in the 2016 draft.
After four years with the Bears, he was signed by the Arizona Cardinals in 2019 before the Seahawks signed him off the Cardinals practice squad on Oct. 7.
Bullard and the Seahawks next play at Arizona on Oct. 25.
Bullard joins Chris Coleman (Crest 1995) and Brandon Spikes (Crest 2006) as that school's previous NFL players. Crest also has produced former USFL player Charlie Harbison (Crest 1978) and Arena League players Chris Poston (Crest 1984) and James Harbison (Crest 1989).
County rival Shelby has produced the most NFL players with four while Kings Mountain has produced three and Burns High and Shelby's old Cleveland Training School two each.
From Shelby were Johnnie Hudson (1916 graduate), George Watts (1936 graduate), Tommy London (1973) and Robert Williams (1995). Shelby also has produced Arena League players Rodney Robinson (1987) and Erik Rockhold (1999).
Hudson played for the Washington Senators in 1921 of the American Professional Football Association, which was renamed the NFL in 1922.
From Kings Mountain were Kevin Mack, Tracy Johnson and Calvin Stephens. Mack graduated from Kings Mountain in 1980, Stephens in 1986 and Johnson played for the school in 1982 and 1983 before graduating at Kannapolis A.L. Brown High School in 1985.
From Burns were Tony Scott (1995) and Scottie Montgomery (1996).
And from Cleveland Training School were Bobby Bell (1959) and Mel Phillips (1961). Bell and Phillips, who played before integration came to the area in the mid-1960s, are the longest-tenured area pros with 12 years careers each. And Bell in 1983 became the area's lone Pro Football Hall of Fame inductee after a standout career with the Kansas City Chiefs.
From Gaston County, Ashbrook, Bessemer City and Hunter Huss have produced two NFL products apiece and South Point one pending Muse's expected debut.
Franklin Tate, a 1971 Ashbrook graduate, became Gaston County's first NFL player in 1975 with the San Diego Chargers.
Sean Boyd (Ashbrook 1991) played for the Atlanta Falcons in 1996 and Ashbrook also produced Arena League players James Bowden (1991) and Julian Rauch (2003).
Bessemer City's two NFL products were 1995 graduates in Phillip Crosby and Norris McCleary. Each played three NFL seasons.
Huss' two NFL products were Rufus Crawford (1974) and Lamar Holmes (2008). Huss also produced Arena League players Rashaun Curry (2005) and Stedman Gardner (2008).
And South Point's first NFL product was 1998 graduate Koren Robinson, who played eight seasons and once made the NFL Pro Bowl. Muse, a third-round pick of the Raiders in April, was played on injured reserve Sept. 7 with a toe injury.
South Point also produced CFL player Scott Crawford (1972) and Arena League player Cameron McGlenn (2006).
Cherryville (Stan Crisson 1960 graduate) and Forestview (Perry Floyd 2006 graduate) also produced CFL players.
In Lincoln County, Lincolnton has produced the two NFL products in Dennis Byrd (1964 graduate) and C.J. Wilson (2008).
Several other players from Cleveland, Gaston and Lincoln counties have gone to various professional football camps over the years, but did not play in regular season or playoff games.