From S.C. high schools to the NBA: The numbers have been growing in recent years
By Richard Walker
After producing one player for the first 24 years of the NBA, South Carolina high schools have produced more and more talent for the world's greatest basketball league, including some of the brightest stars in the game today.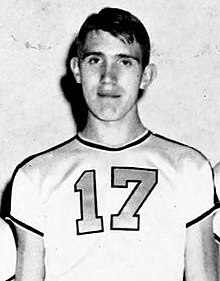 Little did Jim Neal knew what he was starting when the Wofford standout from tiny Silverstreet High School in Newberry County became the state's first NBA player in 1953.
Neal, nicknamed "Daddy" because of his thin arms and legs, was a 6-foot-11 giant in 1950s small college basketball, even leading the nation in scoring in his senior year of 1953 with a 32.6 scoring average. Still the record-holder for highest single-game scoring at Wofford – he once scored 57 agasint Erskine – Neal was the No. 6 overall pick of the 1953 NBA Draft of the old Syracuse Nationals.
Neal would played two years for the franchise that later moved to Philadelphia and was renamed the 76ers.
In the years since, South Carolina high schools have produced 34 more NBA players, among them current stars Ja Morant of the Memphis Grizzlies (Sumter Crestwood), Zion Williamson of the New Orleans Pelicans (Spartanburg Day) and Khris Middleton of the Milwaukee Bucks (North Charleston Porter-Gaud).
The state has also produced four Hall of Famers, though two of those players are also claimed by other states as well, in addition to NBA All-Star Weekend's first slam dunk champion.
Those 35 pros have high school state titles and NCAA titles along the way to making it to the NBA.
And 13 of those 35 have played 10 or more seasons in the NBA.
The most?
Kevin Garnett with 21 seasons. Garnett spent his first three high school seasons at Mauldin from the 1991-92 to 1993-94 seasons before transferring to Chicago, Ill., Farragut Academy for his senior year of 1994-95. Garnett then went from high school to the pros was the No. 5 overall pick in the 1995 NBA Draft by the Minnesota Timberwolves where he began a 21-year Hall of Fame career.
Other South Carolinians to play more than 10 NBA seasons are Hillcrest's Ray Allen (18 years), Columbia Eau Claire's Jermaine O'Neal (18), Columbia A.C. Flora's Tyrone Corbin (16), Columbia Dreher's Alex English (15), Latta's Raymond Felton (14), Charleston Stall's Anthony Johnson (13), Blacksburg's Mikki Moore (13), Columbia A.C. Flora's Xavier McDaniel (12), Myrtle Beach's Ramon Sessions (11), Daniel's Pete Maravick (10) and Union Sims' Clifford Ray (10).
Maravich, the first to be inducted into the Basketball Hall of Fame in 1987, played for Daniel in the 1961-62 and 1962-63 seasons when his father Press Maravich was Clemson's head basketball coach before moving to North Carolina when his father was hired as an assistant coach and later head coach at N.C. State; Maravich spent his junior and senior seasons of high school at Raleigh Broughton and one year at Southwood College in Salemburg, N.C., before playing collegiately at LSU for his father.
Garnett, English and Allen also are the highest NBA scorers with each surpassing 20,000 career points; Garnett has 26,071 points in his career, English 25,613 and Allen 24,505.
Garnett also leads in rebounding, assists and games played. His rebounding total of 14,662 is nearly double that of second-place Larry Nance of Anderson McDuffie (7,352). His assist total of 5,445 is more than 400 ahead of second-place Felton (5,096) and his 1,462 games played is more than 1,000 ahead of second-place Allen (1,300).
Nance is perhaps more famous for winning the inaugural NBA All-Star Weekend Slam Dunk title in 1984.
English is the first of four eventual South Carolina Gamecocks' NBA products produced by the state's high schools; The others are Columbia Lower Richland's Jo Jo English, Columbia Spring Valley's P.J. Dozier and Lancaster's Sindarious Thornwell.
Two other colleges have benefitted from three eventual NBA players from South Carolina – ACC rivals Clemson and North Carolina.
Nance, Holly Hill-Roberts' Harold Jamison and Union County's Trevor Booker went to Clemson. And Felton, Greenville Southside's Shammond Williams and Orangeburg Edisto's Brice Johnson went to North Carolina.
USC Upstate (Hemingway's Mike Gibson and Great Falls' Torrey Craig) and LSU (Maravich and Columbia Lower Richlands' Stanley Roberts) have gotten players apiece. And in-state schools College of Charleston (Charleston Stall's Anthony Johnson), Furman (Clyde Mayes of Greenville Beck and Greenville Wade Hampton), South Carolina State (Columbia Richland Northeast's Travis Williams) and Wofford (Neal) and out-of-state schools Boise State (Hilton Head Oaks Virtual's James Webb), Connecticut (Allen), DePaul (Corbin), Duke (Williamson), Georgia (Greenville Legacy Charter's Nicolas Claxton), Jacksonville (Columbia Booker T. Washington's Leon Benbow), Murray State (Morant), Nebraska (Moore), Nevada (Sessions), N.C. State (Bennettsville's Cozell McQueen), Oklahoma (Union Sims' Clifford Ray), Pittsburgh (Summerville's Mark Blount), Texas A&M (Middleton), Vanderbilt (North Charleston Porter-Gaud's Aaron Nesmith) and Wichita State (McDaniel).
Two players didn't attend college – Garnett and O'Neal.
In college, two of those players won NCAA titles – McQueen at N.C. State in 1983 and Felton at North Carolina in 2005.
Felton also is one of 14 first round NBA Draft picks; Williamson and Morant are the highest picks as they went Nos. 1 and 2 in the 2019 draft.
Which high school has produced the most NBA players?
Three Three high schools have produced two future NBA players each with 28 schools producing one player apiece. Interestingly, two of the three schools with two had them as teammates – Columbia A.C. Flora 1981 graduates Corbin and McDaniel and Columbia Lower Richland 1988 graduate Jo Jo English and 1989 grad Roberts. North Charleston Porter-Gaud produced 2009 grad Middleton and 2018 grad Nesmith.
As could be expected, South Carolina's eventual NBA players had a great deal of success as high school players.
That actually began with two of the last segregated state titles.
Benbow helped Columbia Booker T. Washington to its fifth, sixth and seventh state titles in the last 10 years of the African-American high school athletic association. The 1968 and 1969 titles came with Gastonia's William Partlow as head coach; Partlow also guided the school to state titles in 1960, 1961, 1964 and 1965.
In 1971 when full integration came to the South Carolina High School League schools, Mayes and Greenville Wade Hampton took a 61-53 win over Alex English's Columbia Dreher in a game played at the University of South Carolina's Carolina Coliseum. Mayes, who began school at segregated Greenville Beck, also helped Wade Hampton to the 1970 title.
In 1981, three future NBA products were on the floor at the same time in Irmo for the Class 3A state title. McDaniel and Corbin led Columbia A.C. Flora to a 63-55 win over McQueen and Bennettsville. McDaniel shined with game-highs of 23 points and 12 rebounds.
In 1987 and 1988, Columbia Lower Richland with Roberts and Jo Jo English won back-to-back Class 4A state titles in front of large crowds at Carolina Coliseum. Roberts led the way with 32 points and 23 rebounds in a 81-63 win over Spartanburg in 1987 and had 22 points in an 82-59 win over Hillcrest in 1988; Jo Jo English later returned to the state as a coach and led Sumter to the 2015 Class 4A title.
In 1993, 1994 and 1995, O'Neal led Columbia Eau Claire to Class 3A state titles and led the team to a deep run into the 1996 playoffs before declaring for the pros, where he was a first round pick in the 1996 NBA Draft.
In 2001 and 2002, Felton led Latta to back-to-back Class A state titles and set two state records in his final game. Felton had 25 points in the Vikings' 69-63 win over Great Falls in 2001 and then set a state championship game record with 45 points as Latta beat Hunter-Kinard-Taylor 93-78 in the 2002 title game. That performance ended Felton's career with a state-record 2,992 career points.
Recently, Williamson broke both of Felton's records as he helped Spartanburg Day to four straight South Carolina Independent Schools Association Class 2A state championship games. After losing in the finals as a freshman, Williamson and the Griffins won three straight state titles.
Williamson averaged 33.7 points and 11.7 rebounds in his four state championship games, highlighted by a state-record 51-point championship game effort in a 75-62 win over Myrtle Beach Christian in 2017. When Williamson's career ended in a 37-point, 15-rebound game in a 74-41 win over Darlington Trinity-Byrnes in the 2018 championship game, he finished his career with a state record 3,202 points.