Ball vs. Ball: Brothers prepare for their first-ever meeting in the NBA
By Richard Walker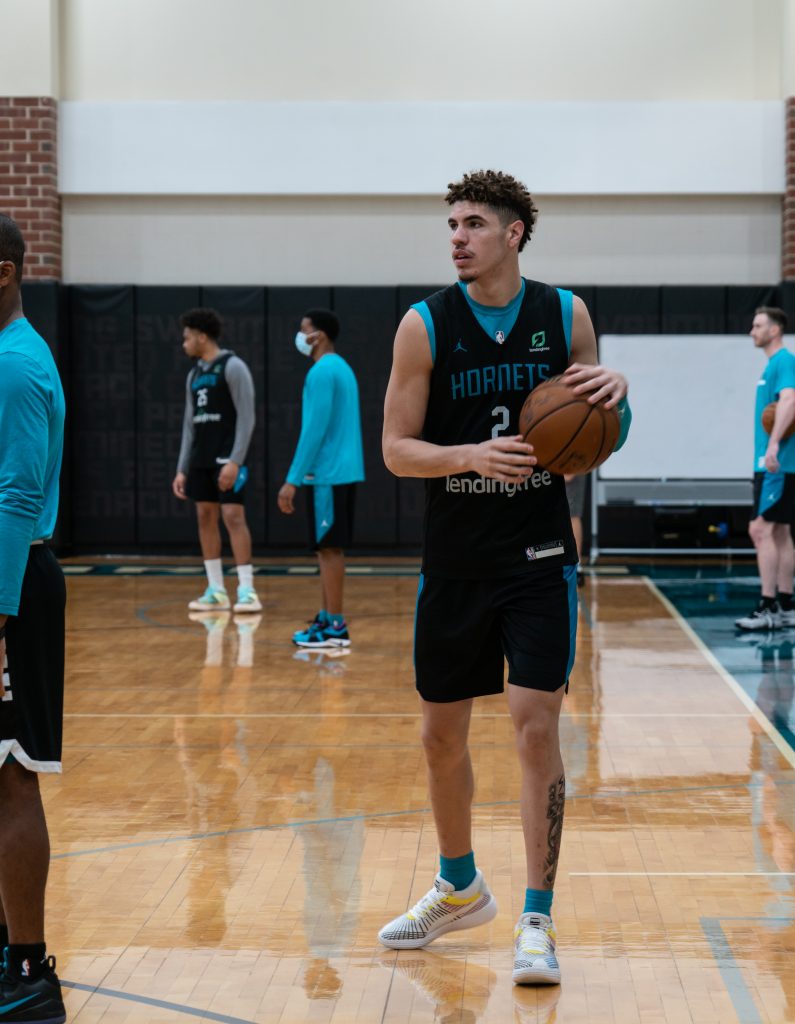 For as long as they can remember, Lonzo Ball and LaMelo Ball have dreamed of a time when they were playing in the NBA.
That dream was realized shortly after they set NBA history in November.
And on Friday, they'll set personal history when LaMelo Ball's Charlotte Hornets play at Lonzo Ball's New Orleans Pelicans at 7:30 p.m. in their first-ever meeting.
"Yeah, when we were younger we talked about it," LaMelo Ball said on a zoom news conference on Thursday. "We always knew we were going to the league. Now the time has come. So we are both excited."
Lonzo Ball is in his fourth year in the NBA after being the No. 2 overall pick in the 2017 NBA Draft while LaMelo Ball is a rookie. When the Hornets selected LaMelo Ball No. 3 overall in November's 2020 NBA Draft, it made them the first brothers to be among the top three picks in the NBA draft.
Though they've waged many pickup battles in their backyard with their brother LiAngelo Ball (a G-League player) often under the direction of their father LaVar Ball, Friday's game will mark the first time they're on the court together in an official game since they helped Chino Hills, Cal., claim the unofficial high school national title in 2016.
The Huskies, led by then-senior Lonzo Ball, then-junior LiAngelo Ball and then-freshman LaMelo Ball went 35-0 to win the California high school state title. During that championship season, LiAngelo Ball was the high scorer at 27.4 points per game, while Lonzo Ball averaged a triple-double of 23.9 points, 11.3 rebounds and 11.7 assists and LaMelo Ball averaged 16.4 points and 3.8 assists.
"It was a lot of fun," Lonzo Ball said. "It was the first time and the only time we've played together."
Said LaMelo Ball: "Being 35-0 was a great accomplishment."
Lonzo Ball, an All-American in his lone college year at UCLA in 2017, has averaged 10.9 points, 6.1 rebounds and 6.5 assists in 170 NBA games (157 starts) for the Los Angeles Lakers and Pelicans; He was sent to New Orleans by the Lakers when Los Angeles acquired Anthony Davis in a three-team blockbuster trade in July 2019.
LaMelo Ball, who chose to play professionally overseas rather than play in college, has averaged 12.1 points, 5.1 rebounds and 4.9 assists in eight games as a reserve so far this season for Charlotte.
Both players did their best to say they were treating Friday's game as "just another game."
"If anyone's feeling something, it's probably my family," LaMelo Ball said. "We're both going to try to get wins for our team."