4-19-22 roundup: Pro football, basketball and soccer, High school baseball and softball, College baseball
By Richard Walker
A "Back to the Future" championship game will be held on Thursday when the Gaston County Baseball Championship game is played at Gastonia's Sims Legion Park.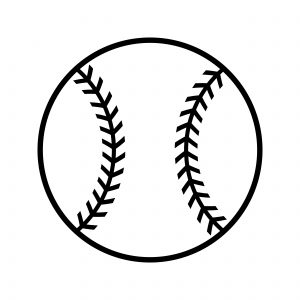 It's because East Gaston will face North Gaston in the 2022 championship game; Those two schools will be meeting for the title for the first time since 1999 – but after they faced off for the championship four times in the event's first 13 seasons.
That includes the tournament's first two seasons of 1987 and 1988.
North Gaston won three of their four previous matchups – 6-3 in 10 innings in 1987, 4-3 in 9 innings in 1998 and 4-2 in 1999 – with East Gaston downing the Wildcats 5-4 in the 1988 championship game.
To advance to this year's title game, East Gaston will look to avenge a 5-0 home regular season loss on March 4; The teams are slated to play again at North Gaston next Wednesday.
North Gaston is 6-3 all-time in Gaston Baseball Championship title games with East Gaston at 5-7 in their championship games.
Here are this week's tournament schedules and results:
Gaston County Baseball Championship at Sims Legion Park in Gastonia:
(Monday's games)
East Gaston 13, Bessemer City 3 (6 innings)
Forestview 6, Highland Tech 5
North Gaston 10, Huss 0 (5 innings)
Cramer 12, Ashbrook 7
(Tuesday's games)
Highland Tech 16, Bessemer City 4 (5 innings)
Ashbrook 8, Huss 4
East Gaston 8, Forestview 4
North Gaston 6, Cramer 4
(Thursday's games)
7th place – Bessemer City vs. Huss, 10 a.m.
5th place – Highland Tech vs. Ashbrook, 1 p.m.
3rd place – Forestview vs. Cramer, 4 p.m.
Championship – North Gaston vs. East Gaston, 1 p.m.
Shelby Easter tournament at Veterans Field at Keeter Stadium:
Pool 1: Shelby, Crest, Piedmont, South Caldwell
Pool 2: Burns, Kings Mountain, South Point, Bandys
(Monday's games)
Shelby vs. Piedmont, ppd.
South Caldwell vs. Crest, ppd.
(Tuesday's games)
Shelby 10, Piedmont 0
Crest 5, South Caldwell 4: Tucker McSwain got the start on the mound and Asher Smith got the win in relief for Crest, whose offense was led by Connor Gantt, Ethan Hayes, Colby Humphries, Zack Rayfield, Javarius Green and Clayton Brown.
Kings Mountain 7, Bandys 1
Burns 1, South Point 0
(Wednesday's games)
Piedmont vs. South Caldwell, 11 a.m.
Bandys vs. South Point, 1:30 p.m.
Shelby vs. Crest, 4 p.m.
Kings Mountain vs. Burns, 7 p.m.
(Thursday's games)
7th place, 11 a.m.
5th place, 1:30 p.m.
3rd place, 4 p.m.
Championship, 7 p.m.
Catawba County Easter Baseball Classic at the Hickory American Legion Fairgrounds:
(Tuesday's games)
No. 2 Foard 11, No. 7 West Lincoln 1
No. 3 St. Stephens 11, No. 6 Bunker Hill 1
No. 1 Alexander Central 10, No. 8 Newton-Conover 0 (6 innings)
No. 4 Hibriten 11, No. 5 Hickory 10
(Wednesday's games)
West Lincoln vs. Bunker Hill, 11 a.m.
Newton-Conover vs. Hickory, 1:30 p.m.
Foard vs. St. Stephens, 4 p.m.
Alexander Central vs. Hibriten, 6:30 p.m.
(Thursday's games)
3rd place, 4 p.m.
Championship, 6:30 p.m.
Beach Diamond Invitational at West Brunswick in Shallotte:
(Monday's games)
Rock Hill Legion Collegiate 9, South Columbus 1
Northwest Guilford 4, Scotland County 2
West Stanly 2, Southwest Guilford 0
(Tuesday's games)
West Brunswick 1, Cherryville 0
Scotland County 23, South Columbus 8
Southwest Guilford 7, Cherryville 2
Rock Hill Legion Collegiate defeated Northwest Guilford
West Stanly 9, West Brunswick 1
(Wednesday's games)
7th place – Cherryville vs South Columbus
5th place – West Brunswick vs. Scotland County
3rd place – Northwest Guilford vs. West Brunswick
Championship – Rock Hill League Collegiate vs. West Stanly
Myrtle Beach, S.C., Ripken Experience:
(Monday)
Canfield, Ohio 15, East Lincoln 5 (6 innings): Landon Burns (1-2), Trey Spees (2-3, 1 run, 1 stolen base) and Graham Smiley (1-3, 2 runs, 3-run home run) led East Lincoln.
(Tuesday)
East Lincoln 8, North Royalton, Ohio 5: Reliever Isaac Armstrong (5 2-3 innings) got the win for East Lincoln, whose offense was led by Garrett Michel (2-3, 2 runs, 2 RBIs), Trey Spees (1-2, 2 runs, RBI), Evan Matile (1-3 1 run, 2 RBIs, 3 stolen bases), Nate Borchardt (2 RBIs) and Seth Haigler (1-2, 1 run).
(Wednesday)
East Lincoln vs. Boardman, Ohio, 11:45 p.m.
High school softball
Results from Cherryville Easter Softball tournament:
Game 1 – North Lincoln 9, Burns 8: Winning pitcher Tessa Hunt (2-4, double, HR, 2 RBIs), C.G. Dellinger (3-4, HR, 2 RBIs), Lillie Hunt (3-4, 2 doubles, 2 RBIs), Ellie Huss (2-3, triple, RBI) and Aubrie Cada (2-3, double) led North Lincoln and Maura Pendleton (2-3, walk, stolen base, RBI) led Burns.
Game 2 – North Lincoln 9, Cherryville 1
Game 3 – West Lincoln 15, Kings Mountain 3
Game 4 – West Lincoln 14, North Gaston 5
Game 5 – Cherryville 13, North Gaston 8
College baseball
Gaston College's baseball team remains ranked among the top three Division II teams in the country of all three National Junior College Athletic Association Division II polls. The Rhinos, 36-4 overall and 26-3 in the West Division of Region 10, remained No. 2 in the www.thejbb.net poll, slipped from No. 2 to No. 3 in the PBR JUCO poll and remained No. 3 in the NJCAA poll.
Coach Shohn Doty's team this week hosts Cleveland Community College on Wednesday in a 4 p.m. doubleheader then visits Catawba Valley Community College for a three-game series that begins with a 1 p.m. Saturday doubleheader.
Pro football
Carolina Panthers owner David Tepper's real estate company said Tuesday they had ended an agreement with the city of Rock Hill, S.C., for a planned $800 million headquarters and practice facility.
Work had actually begun on the facility located 25 miles south of the Panthers' Bank of America Stadium in Charlotte before the Panthers had announced they were pausing construction last month after failing to receive bonds from the city of Rock Hill to play for public infrastructure.
Tepper has invested more than $175 million into what was expected to one of the NFL's top training facilities.
Now, the rumor mill will start churning about the team's long-term future in the marker.
The Associated Press was told in a statement from Tepper's GT Real Estate Holdings that the club was prepared to sit down with City of Rock Hill officials and other interested parties to "discuss the significant challenges ahead."
The AP reported that Rock Hill officials responded to the announcement on Tuesday, calling the Panthers' announcement "misleading and erroneous" and saying they embraced the Panthers, welcomed their headquarters to South Carolina and "did everything to make this project a success and has not defaulted on any of our obligations."
The City of Rock Hill's statement to the AP was: "It was and remains our intention to continue negotiating in good faith while protecting the interests of our taxpayers. In fact, in the past few weeks we have attempted to meet with the Panthers on numerous occasions to no avail."
The Panthers originally planned to conduct business in Rock Hill and hold practices and training camp at the new facility while playing their games in Charlotte. Tepper has long sold the organization as a team from both Carolinas given the organization's long ties to South Carolina that includes holding its training camp at Winthrop University in Rock Hill and Wofford College in Spartanburg and playing its first season of 1995 at Clemson University while the current stadium in Charlotte was being built.
Pro basketball
Here's the schedule for the NBA playoffs:
(Eastern Conference)
1-Miami vs. 8-Atlanta
Game 1 at Miami: April 17 (Miami 115-91)
Game 2 at Miami: April 19 (Miami 115-105)
Game 3 at Atlanta: April 22
Game 4 at Atlanta: April 24
Game 5 (if necessary) at Miami: April 26
Game 6 (if necessary) at Atlanta: April 28
Game 7 (if necessary) at Miami: April 30
4-Philadelphia vs. 5-Toronto
Game 1 at Philadelphia: April 16 (Philadelphia 131-111)
Game 2 at Philadelphia: April 18 (Philadelphia 112-97)
Game 3 at Toronto: April 20
Game 4 at Toronto: April 23
Game 5 (if necessary) at Philadelphia: April 25
Game 6 (if necessary) at Toronto: April 28
Game 7 (if necessary) at Philadelphia: April 30
2-Boston vs. 7-Brooklyn
Game 1 at Boston: April 17 (Boston 115-114)
Game 2 at Boston: April 20
Game 3 at Brooklyn: April 23
Game 4 at Brooklyn: April 25
Game 5 (if necessary) at Boston: April 27
Game 6 (if necessary) at Brooklyn: April 29
Game 7 (if necessary) at Boston: May 1
3-Milwaukee vs. 6-Chicago
Game 1 at Milwaukee: April 17 (Milwaukee 93-86)
Game 2 at Milwaukee: April 20
Game 3 at Chicago: April 22
Game 4 at Chicago: April 24
Game 5 (if necessary) at Milwaukee: April 27
Game 6 (if necessary) at Chicago: April 29
Game 7 (if necessary) at Milwaukee: May 1
(Western Conference)
1-Phoenix vs. 8-New Orleans
Game 1 at Phoenix: April 17 (Phoenix 110-99)
Game 2 at Phoenix: April 19 (New Orleans 125-114)
Game 3 at New Orleans: April 22
Game 4 at New Orleans: April 24
Game 5 (if necessary) at Phoenix: April 26
Game 6 (if necessary) at New Orleans: April 28
Game 7 (if necessary) at Phoenix: April 30
4-Dallas vs. 5-Utah
Game 1 at Dallas: April 16 (Utah 99-93)
Game 2 at Dallas: April 18 (Dallas 110-104)
Game 3 at Utah: April 21
Game 4 at Utah: April 23
Game 5 (if necessary) at Dallas: April 25
Game 6 (if necessary) at Utah: April 28
Game 7 (if necessary) at Dallas: April 30
2-Memphis vs. 7-Minnesota
Game 1 at Memphis: April 16 (Minnesota 130-117)
Game 2 at Memphis: April 19 (Memphis 124-96)
Game 3 at Minnesota: April 21
Game 4 at Minnesota: April 23
Game 5 (if necessary) at Memphis: April 26
Game 6 (if necessary) at Minnesota: April 29
Game 7 (if necessary) at Memphis: May 1
3-Golden State vs. 6-Denver
Game 1 at Golden State: April 16 (Golden State 123-107)
Game 2 at Golden State: April 18 (Golden State 126-106)
Game 3 at Denver: April 21
Game 4 at Denver: April 24
Game 5 (if necessary) at Golden State: April 27
Game 6 (if necessary) at Denver: April 29
Game 7 (if necessary) at Golden State: May 1
Pro soccer
Here's the full Charlotte FC schedule for the 2022 season (with results):
Feb. 26 at D.C. (L 0-3)
March 5, L.A. (L 0-1)
March 13, at Atlanta (L 1-2)
March 19, New England (W 3-1)
March 26, Cincinnati (W 2-0)
April 2, at Philadelphia (L 0-2)
April 10, Atlanta (W 1-0)
April 16, at New England (L 1-2)
April 23, at Colorado, 9 p.m.
April 30, at Orlando, 7:30 p.m.
May 7, Miami, 3:30 p.m.
May 14, Montreal, 7 p.m.
May 22, Vancouver, 5 p.m.
May 29, at Seattle, 9:30 p.m.
June 11, New York, 3 p.m.
June 18, at Columbus, 7:30 p.m.
June 25, at Montreal, 7:30 p.m.
June 30, Austin, 7 p.m.
July 3, at Houston, 8:30 p.m.
July 9, Nashville, 7 p.m.
July 16, at Miami, 8 p.m.
July 23, at Toronto, 7:30 p.m.
July 30, Columbus, 7 p.m.
August 3, D.C., 7 p.m.
August 6, Chicago, 7 p.m.
August 13, at LAFC, 10:30 p.m.
August 17, at New York City, TBD
August 21, Orlando, 7 p.m.
August 27, Toronto, 7 p.m.
September 3, at Cincinnati, 7:30 p.m.
September 10, New York City, 7 p.m.
September 17, at Chicago, 8 p.m.
October 1, Philadelphia, 7 p.m.
October 9, at New York, TBD