12-9-21 roundup: Middle school boys soccer and wrestling, Pro basketball, football and soccer, High school football, basketball and indoor track, College football and basketball
By Richard Walker
Cramerton Middle School finished a 12-0 seasons as the Eagles' boys soccer team won the Gaston County county title.
Cramerton edged Belmont 1-0 for the second time in eight days – this time in the championship game – as Aiden VanderMeer scored the goal in the first half on a Brody Dyer assist with Isaac Aycock recording four saves for the goalkeeping shutout.
Tristan Holt, Kellen Albanese, Jarrett Bumpas, Josh Ramsey, Spencer Baker, Nick Markley, Santi Calle, Brock Dyer, Will Cass, Britton Steede, Saliou Diouf, Lane Crotts, Maxi Rodriguez, Jake Harms, Stryker Warren, Zachary Janik, David Herrera, Caden Browning and Holden Joyce were other members of Cramerton's championship team that was coached by Ray Cloyd.
The Eagles also increased their winning streak to 33 with the victory and has won four straight county titles.
Belmont finished 9-3 overall.
High school football
The N.C. High School Athletic Association said on Thursday that multiple members of the Wallace-Rose Hill High School football team have tested positive for COVID-19 ahead of Saturday's 2A state championship game against Shelby.
"We have been made aware of positive COVID tests for Wallace-Rose Hill's football team and the NCHSAA is in regular communication with Wallace-Rose Hill administrators to monitor the situation," NCHSAA commissioner Que Tucker told highschoolot.com.
The news creates some uncertainty about the status of Saturday's 3 p.m. game at N.C. State's Carter-Finley Stadium.
"As they have been doing, school officials will continue to work with the Duplin County Health Department to determine the best course of action for their student-athletes and community to slow the spread of COVID-19," Tucker said. "We hope that there are not more positive tests and are praying for the speedy recovery of those individuals who have already tested positive."
This week's state finals pairings, dates, times and sites:
Class 1A: Tarboro (13-1) vs. Mitchell (13-2), Saturday at noon (Kenan Stadium, North Carolina)
Class 2A: Shelby (14-1) vs. Wallace-Rose Hill (13-2), Saturday at 3 p.m. (Carter-Finley Stadium, N.C. State)
Class 3A: Greensboro Dudley (14-1) vs. Greenville Rose (11-4), Friday at 7:30 p.m. (Kenan Stadium, North Carolina)
Class 4A: Charlotte Chambers (13-2) vs. Cardinal Gibbons (14-1), Saturday at 7 p.m. (Carter-Finley Stadium, N.C. State)
Pro basketball
Shelby's Alvin Gentry makes his only visit of the season to Charlotte on Friday as interim head coach of the Sacramento Kings for a 7 p.m. game.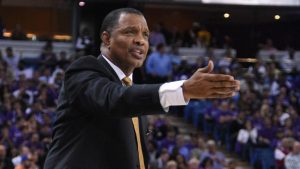 Gentry, a 1973 Shelby High graduate, has guided Sacramento to a 5-3 record since taking over as interim head coach.
Previously a head coach for the Miami Heat, Detroit Pistons, Los Angeles Clippers, Phoenix Suns and New Orleans Pelicans, Gentry has a 13-19 all-time head coaching record against the Hornets.
Here is the Charlotte Hornets' full regular season schedule (with results):
OCTOBER
Wed. 20 INDIANA (W 123-122)
Fri. 22 at Cleveland (W 123-112)
Sun. 24 at Brooklyn (W 111-95)
Mon. 25 BOSTON (L 129-140, OT)
Wed. 27 at Orlando (W 120-111)
Fri. 29 at Miami (L 99-114)
Sun. 31 PORTLAND (W 125-113)
NOVEMBER
Mon. 1 CLEVELAND (L 110-113)
Wed. 3 at Golden State (L 92-114)
Fri. 5 at Sacramento (L 110-140)
Sun. 7 at LA Clippers (L 106-120)
Mon. 8 at L.A. Lakers (L 123-126, OT)
Wed. 10 at Memphis (W 118-108)
Fri. 12 NEW YORK (W 104-96)
Sun. 14 GOLDEN STATE (W 106-102)
Wed. 17 WASHINGTON (W 97-87)
Fri. 19 INDIANA (W 121-118)
Sat. 20 at Atlanta (L 105-115)
Mon. 22 at Washington (W 109-103)
Wed. 24 at Orlando (W 108-99)
Fri. 26 MINNESOTA (W 133-115)
Sat. 27 at Houston (L 143-146, OT)
Mon. 29 at Chicago (L 119-133)
DECEMBER
Wed. 1 at Milwaukee (L 125-127)
Sun. 5 at Atlanta (W 130-127)
Mon. 6 PHILADELPHIA (L 124-127, OT)
Wed. 8 PHILADELPHIA (L 106-110)
Fri. 10 SACRAMENTO 7:00
Mon. 13 at Dallas 8:30
Wed. 15 at San Antonio 8:30
Fri. 17 at Portland 10:00
Sun. 19 at Phoenix 8:00
Mon. 20 at Utah 9:00
Thu. 23 at Denver 9:00
Mon. 27 HOUSTON 7:00
Wed. 29 at Indiana 7:00
JANUARY
Sun. 2 PHOENIX 7:00
Mon. 3 at Washington 7:00
Wed. 5 DETROIT 7:00
Sat. 8 MILWAUKEE 7:00
Mon. 10 MILWAUKEE 7:00
Wed. 12 at Philadelphia 7:00
Fri. 14 ORLANDO 7:00
Mon. 17 at New York 1:00
Wed. 19 at Boston 7:30
Fri. 21 OKLAHOMA CITY 7:00
Sun. 23 ATLANTA 7:00
Tue. 25 at Toronto 7:00
Wed. 26 at Indiana 7:00
Fri. 28 L.A. LAKERS 7:00
Sun. 30 LA CLIPPERS 1:00
FEBRUARY
Wed. 2 at Boston 7:30
Fri. 4 CLEVELAND 7:00
Sat. 5 MIAMI 7:00
Mon. 7 TORONTO 7:00
Wed. 9 CHICAGO 7:30
Fri. 11 at Detroit 7:00
Sat. 12 MEMPHIS 7:00
Tue. 15 at Minnesota 8:00
Thu. 17 MIAMI 7:00
Fri. 25 TORONTO 7:00
Sun. 27 DETROIT 7:00
Mon. 28 at Milwaukee 8:00
MARCH
Wed. 2 at Cleveland 7:00
Sat. 5 SAN ANTONIO 7:00
Tue. 8 BROOKLYN 7:00
Wed. 9 BOSTON 7:00
Fri. 11 at New Orleans 8:00
Mon. 14 at Oklahoma City 8:00
Wed. 16 ATLANTA 7:00
Sat. 19 DALLAS 7:00
Mon. 21 NEW ORLEANS 7:00
Wed. 23 NEW YORK 7:00
Fri. 25 UTAH 7:00
Sun. 27 at Brooklyn 7:30
Mon. 28 DENVER 7:00
Wed. 30 at New York 7:30
APRIL
Sat. 2 at Philadelphia 12:30
Tue. 5 at Miami 7:30
Thu. 7 ORLANDO 7:00
Fri. 8 at Chicago 8:00
Sun. 10 WASHINGTON TBD
Pro soccer
The expansion Charlotte FC released their inaugural uniforms on Thursday. The will begin play in Major League Soccer in February 2022.
College basketball
Gaston College's 6-foot-7 sophomore forward Kalil Camara announced his commitment to Jacksonville University on Thursday.
Camara becomes the school's first college basketball commitment since restarting its program after 50 years.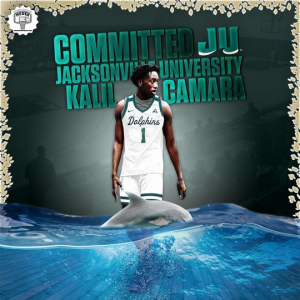 He has averaged 10.1 points, 6.7 rebounds and 1.7 assists in 11 starts so far this season for the Rhinos.
High school basketball
(Thursday games)
Boys results:
Thomas Jefferson 91, Piedmont CC 47
South Point 59, York, S.C. 36 (Wednesday): Jaquis Rumph (12 points), Tyler Woloson (10 points), Parker Natale (10 points) and Jackson Blee (10 rebounds) led South Point. South Point's JV team also won 42-31.
Girls results:
West Lincoln 58, Chase 19: Chloe Norman (19 points), Farrah Richardson (9 points), Brooke Beddingfield (7 points, 9 rebounds) and Carolina Robinson (4 points, 9 rebounds) led West Lincoln.
East Gaston 48, North Gaston 47 (Wednesday): Allie Grice (23 points), Zoey Lockridge (10 points) and Heather Longnecker (9 points) led East Gaston.
Here's the Friday schedule, which features the opening Big South 3A Conference games:
Cramer at South Point
Crest at Ashbrook
Forestview at North Gaston
Kings Mountain at Huss
East Lincoln at Hickory
North Lincoln at Statesville
Cherryville at West Lincoln
Lincoln Charter at Lincolnton
Westminster Catawba at Gaston Day
College football
Here's the full college bowl schedule:
Friday, Dec. 17
Bahamas Bowl: Middle Tennessee vs. Toledo, noon
Cure Bowl: Northern Illinois vs. Coastal Carolina, 6 p.m.
Saturday, Dec. 18
Boca Raton Bowl: Appalachian State vs. Western Kentucky, 11 a.m.
Celebration Bowl: Jackson State vs. South Carolina State, noon
New Mexico Bowl: Fresno State vs. UTEP, 2:15 p.m.
Independence Bowl: No. 13 BYU vs. UAB, 3:30 p.m.
LendingTree Bowl: Eastern Michigan vs. Liberty, 5:45 p.m.
LA Bowl: Oregon State vs. Utah State, 7:30 p.m.
New Orleans Bowl: No. 23 Louisiana vs. Marshall, 9:15 p.m.
Monday, Dec. 20
Myrtle Beach Bowl: Tulsa vs. Old Dominion, 2:30 p.m.
Tuesday, Dec. 21
Famous Idaho Potato Bowl: Kent State vs. Wyoming, 3:30 p.m.
Frisco Bowl: No. 24 San Diego State vs. UTSA, 7:30 p.m.
Wednesday, Dec. 22
Armed Forces Bowl: Missouri vs. Army, 8 p.m.
Thursday, Dec. 23
Frisco Football Classic: Miami, O. vs. North Texas, 3:30 p.m.
Gasparilla Bowl: Florida vs. Central Florida, 7 p.m.
Friday, Dec. 24
Hawai'i Bowl: Memphis vs. Hawaii, 8 p.m.
Saturday, Dec. 25
Camellia Bowl: Ball State vs. Georgia State, 2:30 p.m.
Monday, Dec. 27
Quick Lane Bowl: Western Michigan vs. Nevada, 11 a.m.
Military Bowl: East Carolina vs. Boston College, 2:30 p.m.
Tuesday, Dec. 28
Birmingham Bowl: No. 20 Houston vs. Auburn, noon
First Responder Bowl: Air Force vs. Louisville, 3:15 p.m.
Liberty Bowl: Texas Tech vs. Mississippi State, 6:45 p.m.
Holiday Bowl: No. 18 N.C. State vs. UCLA, 8 p.m.
Guaranteed Rate Bowl: Minnesota vs. West Virginia, 10:15 p.m.
Wednesday, Dec. 29
Fenway Bowl: Virginia vs. SMU, 11 a.m.
Pinstripe Bowl: Virginia Tech vs. Maryland, 2:15 p.m.
Cheez-It Bowl: No. 19 Clemson vs. Iowa State, 5:45 p.m.
Alamo Bowl: No. 14 Oregon vs. No. 16 Oklahoma, 9:15 p.m.
Thursday, Dec. 30
Duke's Mayo Bowl: North Carolina vs. South Carolina, 11:30 a.m.
Music City Bowl: Tennessee vs. Purdue, 3 p.m.
Peach Bowl: No. 10 Michigan State vs. No. 12 Pittsburgh, 7 p.m.
Las Vegas Bowl: Wisconsin vs. Arizona State, 10:30 p.m.
Friday, Dec. 31
Gator Bowl: No. 17 Wake Forest vs. No. 25 Texas A&M, 11 a.m.
Sun Bowl: Washington State vs. Miami, Fla., noon
Arizona Bowl: Central Michigan vs. Boise State, 2 p.m.
(College Football Playoff semifinals)
Cotton Bowl: No. 1 Alabama vs. No. 4 Cincinnati, 3:30 p.m.
Orange Bowl: No. 2 Michigan vs. No. 3 Georgia, 7:30 p.m.
Saturday, Jan. 1
Outback Bowl: No. 21 Arkansas vs. Penn State, noon
Citrus Bowl: No. 15 Iowa vs. No. 22 Kentucky, 1 p.m.
Fiesta Bowl: No. 5 Notre Dame vs. No. 9 Oklahoma State, 1 p.m.
Rose Bowl: No. 6 Ohio State vs. No. 11 Utah, 5 p.m.
Sugar Bowl: No. 7 Baylor vs. No. 8 Mississippi, 8:45 p.m.
Tuesday, Jan. 4
Texas Bowl: Kansas State vs. LSU, 9 p.m.
Monday, Jan. 10
(College Football Playoff championship game)
At Indianapolis: Cotton/Orange bowl winners, 8 p.m.
Pro football
Here is the Carolina Panthers' 2021 schedule (with results):
Sept. 12 New York Jets (W 19-14)
Sept. 19 New Orleans (W 26-7)
Sept. 23 at Houston (W 24-9)
Oct. 3 at Dallas (L 28-36)
Oct. 10 Philadelphia (L 18-21)
Oct. 17 Minnesota (L 28-34, OT)
Oct. 24 at New York Giants (L 3-25)
Oct. 31 at Atlanta (W 19-13)
Nov. 7 New England (L 6-24)
Nov. 14 at Arizona (W 34-10)
Nov. 21 Washington (L 21-27)
Nov. 28 at Miami (L 10-33)
Dec. 5 BYE WEEK
Dec. 12 Atlanta, 1 p.m.
Dec. 19 at Buffalo, 1 p.m.
Dec. 26 Tampa Bay, 1 p.m.
Jan. 2 at New Orleans, 1 p.m.
Jan. 9 at Tampa Bay, 1 p.m
High school track
Kings Mountain's Indoor Track and Field team participated in the Bunker Hill High School Polar Bear Meet on Thursday.
Here are the Mountaineers' first place finishers in the 14-event meet:
Dwaye Black (55m dash 6.85)
Thalia Kushman (1600m 6:24.03)
Thalia Kushman (3200m 14:04.36)
Nicholas Harrison (Pole Vault 9'6″)
Men's 4×200 relay (Dwayne Black, Kohen Johnson, Ethan Capps, Jermaine Thurman)
Men's 4×800 relay (Hunter Cruise, Kohen Johnson, Nathan Inthavong, Parker Key)
Middle school wrestling
Final regular season standings:
W.C. Friday 10-0
Belmont 9-1
Cramerton 8-2
Holbrook 7-3
York Chester 6-4
Stanley 5-5
Chavis 4-6
Mount Holly 3-7
Grier 2-8
Southwest 1-9
Bessemer City 0-10
(Championship)
Sat. Dec. 11 at South Point HS